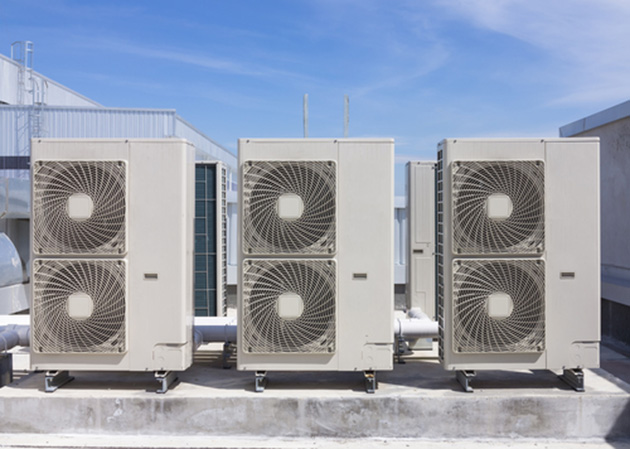 Mould can grow in many places in your home as long as there's food, warmth, oxygen, and most importantly, moisture. Mould spores are everywhere in your home and it's impossible to get rid of all of them. One thing you can do is eliminate the sources of moisture that make it possible for mould to grow. Get rid of the water, and mould will be inactive, waiting until conditions are right.
How do you know if you have mould growing in your home? Sometimes mould growth is visible on your walls or on the rafters in your attic. Mould could be growing behind the tiles in your shower enclosure or inside wall cavities and you wouldn't even know it. Sometimes you don't realize that you have a mould problem until you begin to exhibit physical symptoms. For example, exposure to mould can cause itchy, watery eyes, cough, congestion, nose or throat irritation, or even rashes, among other things.
One area where mould commonly grows in newer homes is in the HVAC (Heating, Ventilation, and Air Conditioning) system. Clues that there's something amiss in your HVAC system are a musty smell that isn't isolated to one room, or an odd smell that's more noticeable when the furnace or air conditioning comes on. If mould is growing in your HVAC equipment it's important to have it professionally tested and remediated.
Modern HVAC systems are complicated pieces of equipment and they have to be taken apart to get at the duct work, coils, blowers, plenums, and insulation that can become home to colonies of mould. That's a job for professionals. Mould growth in HVAC systems is particularly insidious because every time the blower comes on, it's spreading spores and toxins throughout your home.
Your HVAC system should be inspected regularly to make sure that it's mould free and condensation is draining away properly. You can check the drains and condensation pan to see if they are doing their job. If you suspect that you have mould growing in your HVAC system, contact Amity Environmental in Calgary for a mould inspection and if necessary, remediation.