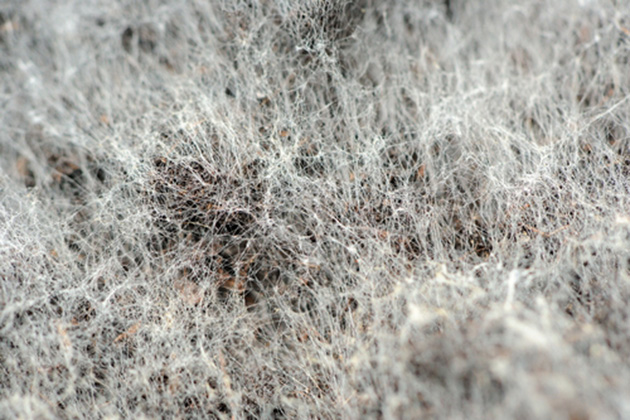 When a lot of people think about mould in homes, they picture mould visibly growing on walls or mildewed grout or sealant around sinks and bathtubs. Even if there isn't any visible mould in a house, it could be hidden away in several different locations. Here are a few of the places where mould commonly takes root without you knowing it.
Twenty or thirty years ago tiled shower stalls were de rigueur in new home construction in Canada. As long as the grout is kept sealed, tiled showers don't present much of a problem. However, if grout is cracked or not re-sealed regularly, water can easily work its way behind the tiles and saturate the drywall that they are mounted on. The result – the walls behind your shower enclosure could be full of mould. You might not even know it's there until one day a tile falls off. When mould starts to grow behind bathrooms tiles, it can be very expensive to gut the area, remove wet and mould damaged materials, and build a new shower enclosure.
Mould also commonly grows in heating, air conditioning, and ventilation equipment. When mould starts to grow on an air conditioning coil or in a furnace blower, spores are spread throughout the house every time the furnace or air conditioning switches on.
Mould also has a habit of growing under carpets, especially in damp basements. Every time you take a step on a mould infested carpet, you could be scattering spores into the air.
Finally, attics are very prone to mould growth, especially if they aren't ventilated properly. Warm, moist air from downstairs makes its way into the attic and when it comes into contact with the cooler roofing structure it can condense. If the attic is warm enough, mould will start to grow on the wood and ceiling insulation.
If you experience symptoms typically associated with exposure to mould such as a chronic cough, itchy watery eyes, or burning in the throat or sinuses and there are no visible signs of mould, it might be time for a thorough mould inspection. For expert mould inspections and remediation in Calgary and area, contact Amity Environmental.