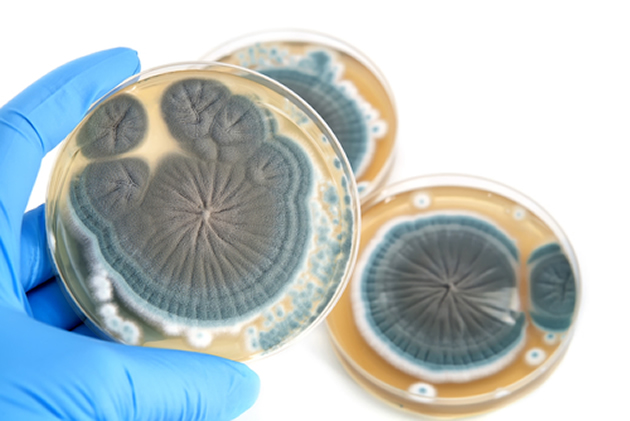 Humans have been observing and classifying organisms around them for thousands of years. What may have started as, "good to eat," or, "bad to eat," grumblings in our ancestors is now a refined art. So what are fungi?
Fungi, like animals, plants, and protests, is a biological kingdom in the eukaryotic domain. Eukaryotic or "eukaryote" (pronounced you-care-ee-oat) comes from the Greek words "eu" meaning well or true and "karyon" meaning kernel or nut. These "true-kernel" organisms are forms of life with cells similar to ours. Our cells, like all eukaryotic organisms, include a nucleus and other tiny structures called organelles. You can think of the nucleus as the brain of a cell and the organelles as the other organs. However, it doesn't take a biologist to realize that humans, carrots, and mushrooms don't have a lot in common. This is why eukaryotic life is broken down further into the four kingdoms.
Kingdom Fungi. If you compared a family pet to a carrot and a mushroom, you might think that the mushroom and the carrot clearly have a lot more in common, but the kingdom fungi is actually more closely related to our own kingdom: kingdom animalia. This seems counterintuitive. After all how can a growing, stationary thing that makes no noise and has no senses be more closely related to a dog than a different growing, stationary thing that also makes no noise and has no senses? Well, just for the record, plants do have senses… but, ignoring that for the moment, it might be easier to see where fungi and animals relate and fungi and plants differ if you don't think about their appearance. Instead, think about what each of these kingdoms eat: other things. Fungi and animals also share a molecule that doesn't exist in plants called chitin (pronounced kite-en). Fungi use chitin to make rigid cell walls and invertebrate animals like insects use chitin for their even more rigid exoskeletons. When you step away from appearance, it's easier to tell that fungi are more similar to animals.
So what is a fungus? A fungus is any organism belonging to the kingdom fungi. They are immobile, non-photosynthetic, and, like animals, get their nutrients from consuming other organisms (both plants and animals). Fungi have cell walls made from chitin a molecule unique to fungi and animals. Most varieties of fungi prefer moist, cool environments like the forest floor or a basement washroom. Examples of fungi include yeast, mould, morels, truffles, mushrooms, toadstools, and mildew. Some species of fungi are extremely useful. Humans use different varieties of fungi in their food, medicine, and as pest control. However, in the wrong place – in our food, crops, or houses – fungi can cause serious medical and structural problems. Do you have mould, mildew, or other fungi causing problems in high humidity areas of your house? Call Amity Environmental today at (587) 892-7920!