Don't panic, but maybe get ready to write a letter to your provincial representative: your child's school may have asbestos. At Amity Environmental, we like to think we have a pretty healthy respect for the serious danger asbestos can pose. We work this material everyday and know just how much care it takes to remove it without exposing anyone to the harmful fibers.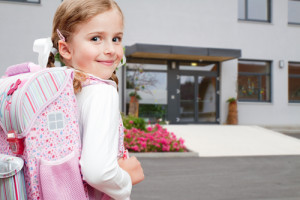 You may be wondering, if asbestos is so dangerous, why isn't it banned? Well, it is – sort of. Most new homes Many countries in the european union have banned asbestos outright. Beyond that, the World Health Organization (WHO) takes a position that asbestos is dangerous in all forms and at all quantities. We tend to agree.
The Canadian government on the other hand was making a lot of money by mining asbestos. In fact, despite that bans on asbestos were popping up all over the globe and that the dangers of the material were common knowledge by the 80s, Canada continued to mine asbestos and sell it to developing nations well into the 2000s. We don't want to say that the Canadian government would risk its citizens' health by not banning asbestos for the sake of selling it to people in developing nations who possibly weren't aware of the dangers, but at the very least, there was a serious conflict of interest. However, despite the final mine closing in 2012, Canada Health's position on asbestos hasn't changed.
Because of this, many municipal education boards and institutes (as well as catholic education boards) who simply don't have the money thanks to constant budget cuts, have just left the asbestos intact in thousands of schools – and universities – across Canada. They believe that as long as the fibers are contained and undisturbed, there isn't any danger. Which is true in theory, but not disturbing asbestos is a lot more complicated in practice. Schools in Canada have been sued in the past for not notifying renovators that the asbestos was present, and other Canadian schools have been closed because asbestos fibers were found in the air – exactly where they need to be to damage lungs and greatly increase risks for cancer.
Often the staff and students haven't even been notified that asbestos is present! How can they make sure activites won't disturb asbestos in the walls, floor, or ceiling, if they don't even know it's there?
If you aren't sure whether your child's school has asbestos, we recommend contacting your local school board to find out. Research asbestos and how it can affect your child on your own and then let your provincial representative and school know what you'd like done. If taxpayers and voters don't let the government know that asbestos in schools is a concern for them, nothing will ever change.