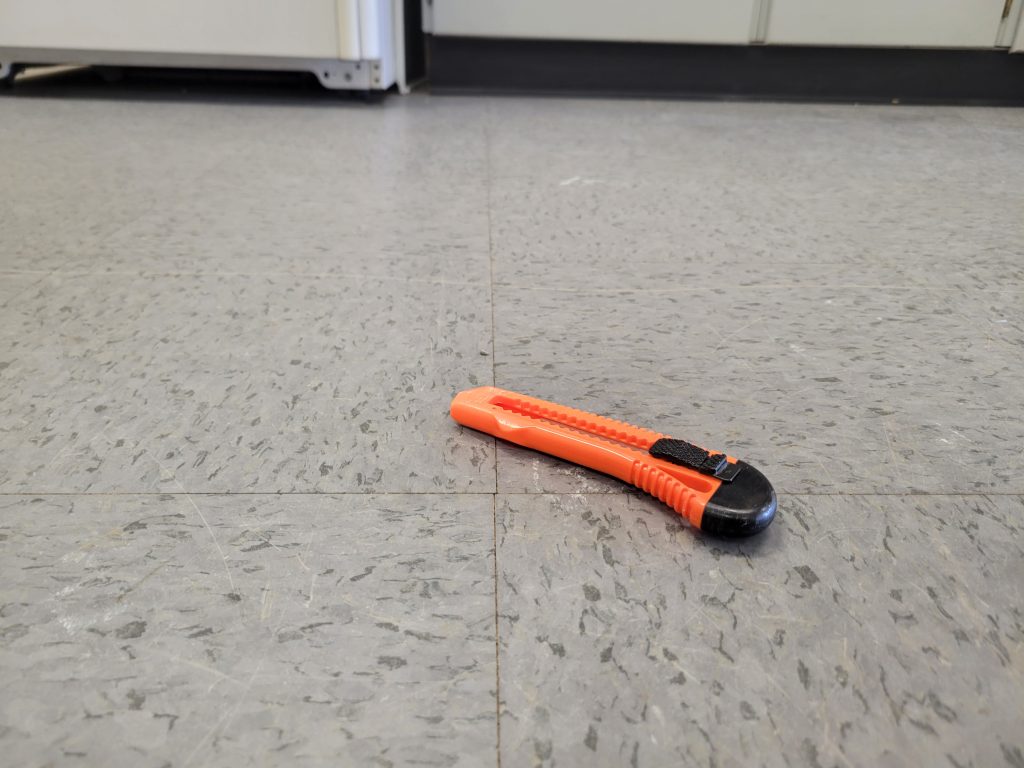 Identifying asbestos in vinyl flooring can be challenging because it often looks like regular vinyl flooring. The only way to confirm asbestos presence is through testing in a laboratory setting, as asbestos is a microscopic material that cannot be seen with the naked eye. However, there are some signs and characteristics that may suggest your vinyl flooring could contain asbestos
Age: If your home was constructed or renovated before the mid-1990s, there's a higher likelihood that asbestos-containing materials, including vinyl flooring, were used.
Backing Material: Older vinyl flooring, especially from the 1950s to the early 1990s, may have a paper or felt backing that appears more like a fabric or cardboard material. This type of backing is more likely to contain asbestos.
Tile Size and Pattern: Asbestos-containing vinyl tiles often come in smaller sizes, typically 9×9 inches or 12×12 inches, and may have a distinctive pattern or design, although this isn't a definitive indicator.
Color: Older vinyl flooring may have a yellow or dark brown color, although asbestos-containing vinyl can also come in a wide range of colors.
Wear and Tear: If your vinyl flooring is significantly worn, damaged, or deteriorating, it may increase the risk of asbestos fibers becoming friable (easily crumbled), which can release them into the air.
The only way to determine if your vinyl flooring contains asbestos is to have it professionally tested. Experts at Amity Environmental can take samples and analyze them in a laboratory under powerful microscopes for asbestos content, which will confirm if a hazardous material is present.
While awaiting test results, the most important thing you can do is DO NOT DISTURB the suspicious materials. Disturbances through cutting, scraping, breaking, or peeling could release asbestos fibers into the air, impacting your air quality greatly and causing ill health effects to everyone in the area.
Remember that visual inspection alone is not enough to confirm the presence of asbestos in vinyl flooring, asbestos is microscopic! If you suspect that your flooring may contain asbestos, it's essential to consult with professionals who can perform proper testing and, if necessary, safely address the issue. Handling asbestos-containing materials without the right precautions can be hazardous to your health.
Call us today for more information or to book a testing appointment:
(403) 667-8264