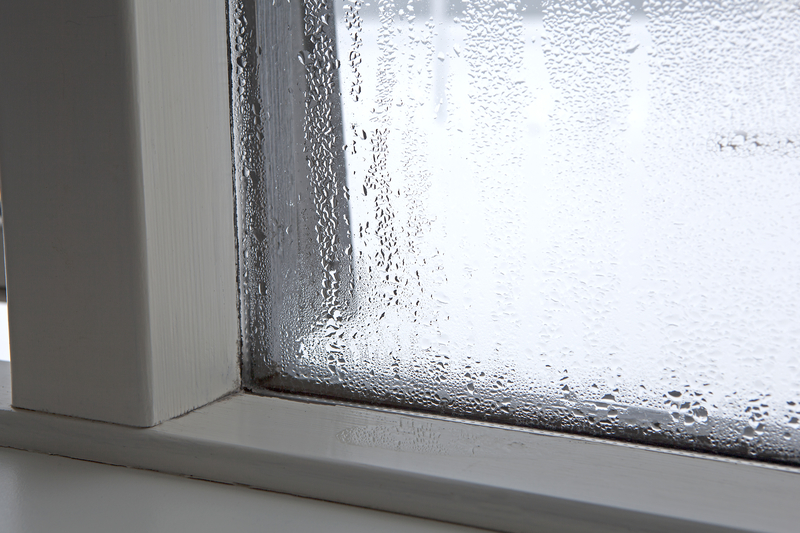 Going into the cold season, this is a question we hear a lot. Most of our regular readers will know that mould has very similar needs to people. It needs a warm place to live. It needs something to eat, and it needs water. Outdoors, you won't be seeing much fungi growing in December because it's just too cold. But inside your home, the seasonal change is pretty imperceptible to mould.
Humidity is always the best tool for controlling mould growth. In the winter, this is easy because most Albertans are usually dealing with too little moisture during the cold months. Our furnaces have to work hard to keep our homes warm, and that can lead to a dry house, chapped lips, coughs, headaches, and worse. While the mould likes the lack of moisture even less than you do, it's really important to invest in a humidifier when the moisture level is so low. If you don't maintain adequate moisture, you'll feel ill and the wood of your home can become brittle. Keep the humidity level between 35% and 45%, which is most comfortable for people without encouraging mould growth.
Condensation occurs when air is holding too much water. This usually occurs because warmer air can hold more water, so as air cools the water condenses back into droplet on a colder surface. Because the temperatures outside and inside differ so much more during the winter, condensation is a lot more common over the cold months. It's not unusual to see condensation on walls, windows, and in the basement or attic. But just because condensation isn't odd, doesn't mean you should welcome it into your home. The water droplets can supply plenty of moisture for growing mould, so without a careful solution for eliminating this problem, you may find you need our help.
So does mould grow in the winter? Absolutely. Whether it's summer or winter, mould grows anytime and anywhere the conditions are ideal. Controlling mould in winter means preventing condensation and humidity from getting too high. The experts at Amity Environmental can help you reduce your risk for mould. Contact us today to learn more about controlling humidity and banishing mould from your life.