Where you find asbestos products.


What is common to many asbestos-containing products is that they were (are) used to contain heat (i.e. thermal insulation.) or there were used as a bonding agent (cement or mastic) It is impossible to list all of the products that have, at one time or another, contained asbestos. Some of the more common asbestos-containing products are:
• pipe-covering
• insulating cement
• insulating block
• asbestos cloth
• gaskets
• packing materials
• thermal seals
• refractory and boiler insulation materials
• transite board
• asbestos cement pipe
• fireproofing spray
• drywall joint compound
• vinyl floor tile or VAT or called VCT
• ceiling tile – acoustic
• mastics – glue, thin set, mortar
• adhesives
• coatings
• acoustical textures or popcorn texture on ceilings
• duct insulation for heating, ventilation and air conditioning (HVAC) systems
• roofing products
• insulated electrical wire and panels
• brake and clutch assemblies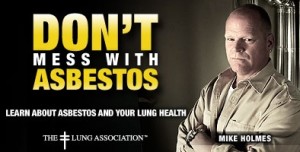 Some of these products contained a very high proportion of asbestos, while others contained small amounts. When in doubt as to whether a material in your home contains asbestos or not please call us and we can test it for you, always better to be safe, asbestos inhalation kills thousands or people each year, protect yourself and your family.
This article was written by Jason Rorke. Visit Jason on Google+