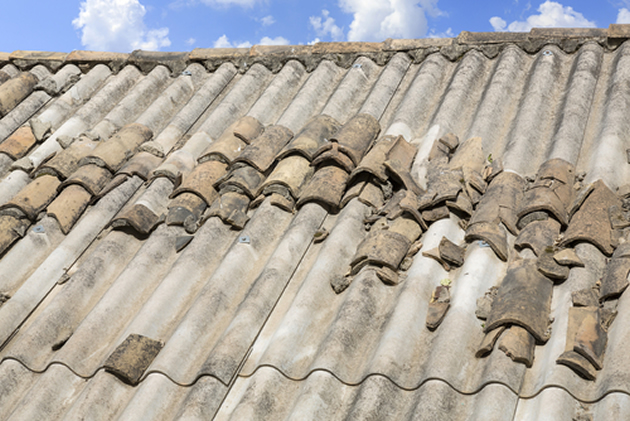 Asbestos is an amazing mineral. It's highly heat resistant, doesn't break down under attack from most chemicals, and the fibres are very strong. It pulls apart into hair-like fibres. It's been recognized and used for its ability to resist heat for thousands of years. Unfortunately, it can also be very dangerous if its fibres are inhaled.
Tiny asbestos fibres can be inhaled deep into the lungs where they can cause scarring of the alveoli, the tiny air sacs that allow us to transfer oxygen into our bloodstream. Over time, the scarring caused by asbestos impairs lung function and we have to work harder to get enough oxygen into our bloodstream. The scarring caused by asbestos can eventually develop into lung cancer.
Needless to say, you don't want to inhale asbestos. Most people think that asbestos was only used in places like hospitals, schools, and factories. In fact, it was added to a lot of building materials that were used in Canadian homes until about 1985. Typical areas where asbestos may be found in homes are popcorn ceilings, drywall mud, and vinyl flooring.
It's pretty common for people to remove a popcorn ceiling but if you have a home that was built before 1985, you shouldn't scrape a popcorn ceiling without knowing if it contains asbestos. Many companies that do testing for asbestos recommend that you let asbestos removal professionals like Amity Environmental in Calgary collect samples from popcorn ceilings. Because it crumbles easily and can release asbestos fibres into the air, samples need to be collected very carefully.
If you're concerned that your home may contain asbestos call Amity Environmental, Calgary asbestos removal specialists, can help.
This article was written by Jason Rorke. Visit Jason on Google+