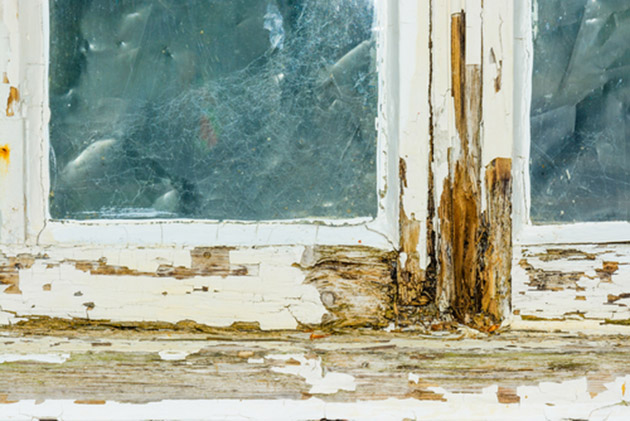 Perhaps you never realized that there was mould or asbestos in your home.
You may have waved an inspection because of external pressures and perhaps the problems with mildew are new ones that you have yet to notice. Regardless, it's time to sell your home, and you decided to get your own inspection before listing your house. This is a good idea for a couple reasons: it shows that you're willing to go above and beyond what a normal seller does. Any potential buyers may see you as more honest and upfront. They may be less cautious with your house since they perceive you aren't trying to hide anything. Lastly, before listing your house you become aware of any issues with your home that you may not have known about. You have asbestos in your attic and a mould problem in the washroom. But now what?
You can leave it alone
This is often not the best option, but it's still a possibility open to you. If the asbestos is in good condition, sealed, and not releasing fibers into the air, it can be left alone. However, if future buyers are thinking of renovating, the asbestos may be in the way and cause them a major headache. Just knowing it's there may lower some peoples' offers. Mould and mildew is the same way. Regular mould releases spores that can bother asthmatics and people with poor health but usually don't make healthy adults ill. However, mould is eventually going to destroy whatever it's growing on, it smells awful, and many varieties are toxic. These moulds release mycotoxins that can make anyone quite sick. Even more than asbestos, mould and mildew are going to scare buyers away.
Contact Amity and Have the Problems Fixed.
Even if you're trying to sell your home as a fixer-upper, certain problems are best dealt with before selling. The professionals at Amity can inspect your specific situation and help you remove the problems. Once Amity has safely removed the hazardous material, you can choose whether to add more ventilation in problem spots and how to replaces the asbestos. Be aware that if you do not do these sorts of changes, the next owner of your house will. If they are aware of the problem, it is likely they will try to reduce how much they pay for the house to cover the cost of the hassle, labour, and materials. Often, fixing these problems ahead of time can actually save you money.
Are you getting ready to buy or sell a home? Make sure that it is inspected for asbestos and mould before it's too late. The experts at Amity Environmental can help you make your future home safe or protect you from angry, potential buyers. Call us today at (587) 892-7920.