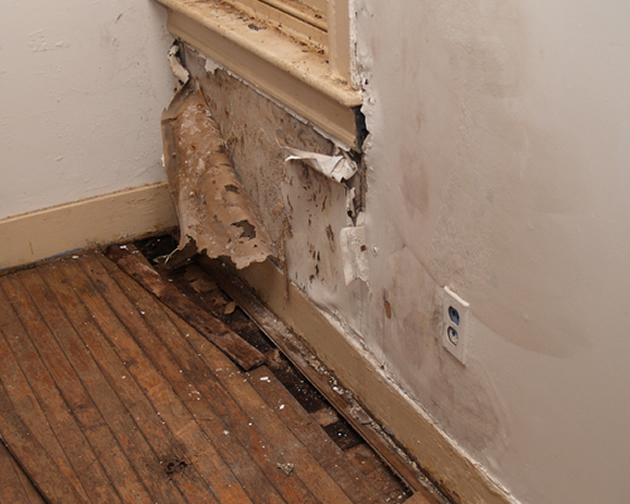 In Canada, mould growth on window panes and sills is a pretty common occurrence during the winter. If mould is growing on your windows, there's no need to hit the panic button though. It's easy to remedy and if you have a little mould and mildew on your windows it probably doesn't mean that you have a bigger mould problem in your home.
Moulds need moisture and a food supply in order to grow. Most homes have an ample food supply in the form of building materials like paper backed drywall, wall paper, pet dander, dust mites, insect parts, and dust. Just add the right amount of moisture and presto, you've got mould. Ironically, modern, energy efficient and highly sealed homes are more susceptible to mould problems. Moisture from improperly ventilated bathrooms or laundry rooms can create conditions of high humidity. When warm, moisture laden air hits a cold window, water vapour condenses. While mould won't eat a modern vinyl or metal window frame, it can eat dust, pet dander, or other food that's settled around the window. Fortunately, toxic black mould, or Stachybotrys, doesn't usually grow on windows because it requires stable moisture conditions.
Mould growing on your window panes and frames can be ugly but will probably only become a health risk if it grows out of control or is a sign of mould growing elsewhere in your home.
There are some simple steps that you can take to eliminate mould growth on and around your windows:
Wipe down your windows and frames from time to time with a damp cloth to remove the food that mould needs to grow.
If possible, air your house out from time to time (this can be hard to do during a Calgary winter). Regular infusions of fresh air can help to reduce the amount of airborne food in your house.
Use exhaust fans or dehumidifiers and monitor the relative humidity in your home to ensure that it doesn't creep above 50%.
If water condenses on windows on the north or a shaded side of your house it will take longer to dry naturally. Wipe it off as soon as it forms to prevent mould growth.
If you see mould growing on your walls or if you or your family members suffer from chronic symptoms like nasal congestion, sneezing, or itchy, watery eyes, contact Amity Environmental to arrange for a mould inspection.
This article was written by Jason Rorke. Visit Jason on Google+