We've been working with Calgary homeowners for years, and we've heard just about every myth and misconception there is about mould. We've met people who have tried to bleach, scrub, and paint over mould. We've met others who thought that, if they just left the mould alone, it would go away. Here are some of the more common misconceptions we've explained over and over again.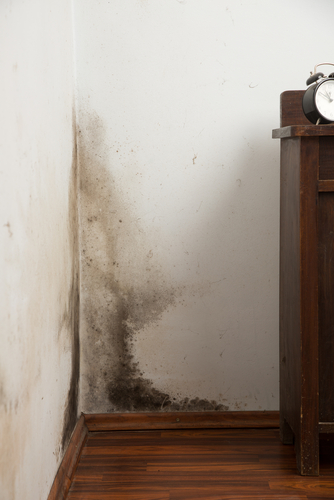 All Mould is Harmful. This is absolutely not true. Moulds are used by humans for all kinds of things. Antibiotics — which have saved millions of lives — were invented with the use of mould! However, the mould growing on your bread or your wall isn't going to help with your cough. The moulds that take over homes come in all types of forms and breeds. Some are benign; others are deadly. However, all mould will make your home structurally weak and uninhabitable if given enough time.
All black coloured mould is Toxic Black Mould. Homeowners are especially nervous of the dreaded toxic black mould. Everyone knows that it releases mycotoxins that can make people (and their pets) seriously ill. However, many, many varieties of mould are black in colour. You'll need to call in an expert like the professionals at Amity Environmental to confirm that your black mould is in fact stachybotrys also known as toxic black mould.
It's just on the surface. Many Calgarians and homeowners across Canada seem to think that mould is a surface level problem. That's what leads to the bleach, scrub, and painting myths. However, coving mould up or scraping away the surface mould isn't going to solve the problem. Mould, like most fungi, penetrates the thing it's growing on with mycelia. If you don't get rid of the mycelia, the mould will just grow again. It's why we remove entire pieces of drywall instead of just washing the surface.
When it comes to mould removal, some people can get a lot of funny ideas. They're often looking for an easy out, but if something seems too good to be true, it probably is. At Amity Environmental, we give you the facts about mould removal and prevention. Let us help! Contact Amity today at (587) 892-7920.