One of the best ways to keep mould removal extremely affordable and easy is to catch the signs before you have a true infestation on your hands. Fortunately for homeowners, there are a few clues that you'll likely notice if you pay attention.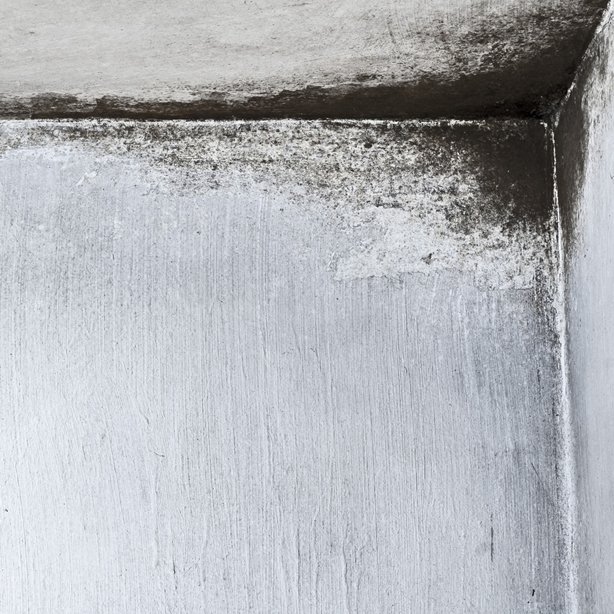 Smell. While people tend to not rely on their sense of smell nearly as much as other animals — think dogs for example, our nose is a powerful tool for determining if something is decaying. Most Calgarians already know this. When it comes time to determine if left overs or the over-due milk is okay, we don't use our eyes — we use our noses. That's because over thousands of years, evolution has selected for noses that could sniff out the rotten food and keep people safe from mould and bacteria. While that might not be as important any more with modern fridges and preservatives, that ability remains, so you should put it to good work! If your home or a particular room seems to smell musty or mouldy to you, look over, under, and in every nook and crannie. You may just discover a water or mould problem.
Sickness. Many people suffer from allergies in the spring, but it's unusual for those allergies to last all year or to be worse while you're in your home. Sometimes homeowners won't realize that their allergies are worse at the house because they think it's the time of day that's affecting them. In other words, they believe their allergies are simply worse in the mornings and evenings when they're tired. This is possible, but it's a good idea to pay attention on the weekends to make sure your symptoms aren't actually lessening by leaving the house. Common symptoms of mould allergies include sneezing, sore (or itchy) eyes, a runny nose, and/or nasal congestion.
Sight. Of course it's better to catch moud before little, fuzzy patches become visible on your walls or ceiling, but there is still one early sign you can see: water damage caused by flooding, condensation, or leaks.
Mould spores are everywhere in the air, but they need water to thrive and grow. Where water damage exists, mould often follows. We know Calgarians are busy and don't have the time to scour their entire home for water damage each week, so here are the places you should take a regular look at.
Basement – Especially if you've experienced flooding in the past. Be sure that you touch the walls to check for condensation.
Laundry Room – If you dry your laundry on a line inside, plan to air out this room regularly. Or better yet, hang your clothing outside or use the drier.
Washrooms – After a shower or a bath, you'll also want to help this room air out. If you have a ventilation fan installed in your washroom, it's a good idea to use it. If you don't, you should think about investing in one.
Kitchen – With all the boiling and baking, a lot of water vapour can be released into the air. Be sure to use hood fans and keep an eye on how steamy your kitchen is. You may need to open a window to let the moist air out.
Catching the early signs of mould is important to keeping your home safe for you and your family. If you've noticed any possible mould symptoms, give the Calgary mould experts at Amity Environmental a call today. We can help.